It's not easy achieving longevity in the call center business
Everyday call-center stressors sap your efficiency, effectiveness and create significant hurdles to success.
Having a knowledgeable, reliable partner is often the difference between surviving over the long term and shuttering your business after a year.
Forté was founded and built to serve in that role. We provide the partnership and support you can count on to ensure your business model and operation are sustainable and profitable.
Because we're not successful unless you're successful.
Our number-one priority is serving our customers
Our goal is that our customers are always free to focus on taking care of their own consumers and acquiring new ones. We minimize issues preventatively and are always available if any unforeseen problems arise.
We train every area of your operations on achieving success. Sales, customer service, collections reps, etc.receive Forté guidance – not just on how to use our system but on being successful in their roles.
With Forté, you get reliable help:
Query building support
In-person customer support
API integration
Desktop support
Sales training
Customer service training
Collections training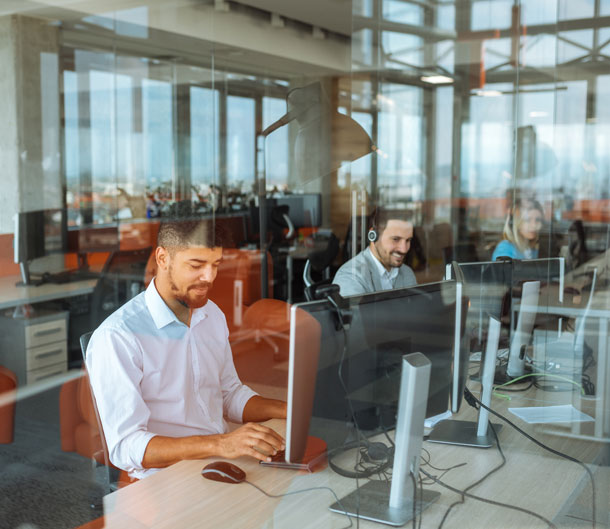 Desktop support
We set up and maintain your server to operate without incident. In the rare case repair is needed, we handle it immediately.
Check and double check
When a rep or owner emails Fortésupport department, our process includes an accuracy check to make sure we reliably provide the correct answer.
A partner in your success
Troubleshooting is an area where we make a significant difference for our customers. For example, you may discover your customers are dropping out too often at one specific point in your script. We can listen to the recordings and provide tips on plugging that leak in your sales process.